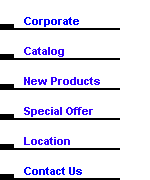 New


Roller Guide Wheels Assemblies
Adjustable three-wheel roller guide shoes for installation as original equipment or in ride-improvement renovation. Designed for rails from 8 to 15 Lb., capacities up to 10,000 Lb. and speeds of up to 1400 FPM. ... More...
New


Pendant Temporary Inspection/Run Stations
Pendant inspection stations with Emergency Stop red "Mushroom" switch, "ON", "UP", "DOWN" push buttons, 2-position Key switch, and pendant cable. Could be prewired according to customer specifications ... More...
New


Elevator Hall Wear Mask Reminder Signs
White on blue image and text printed on 7mil polycarbonate. Full back 3M 468 adhesive film, 8-1/2"W x 11"H. Stainless steel #4 base, 1/32" thickness orw hite background, 1/16" PETG plastic base ... More...
New


Social Distancing Floor Decals
Floor round decals provide visual reminder to maintain 6 feet of social distancing. Black background, yellow and white text and symbols. Printed on 0.01" thick vinyl with Anti-Slip surface with full back 3M 468 adhesive film ... More...
New


Elevator Cab Air Disinfection Purifier
SAir Disinfection Purifier utilizes Germagic molecular filter and UV photo catalyst. GermagicTM - the material that slowly releases chlorine dioxide molecules. It is powerful and non-poisonous disinfectant recommended by World Health Organization ... More...
New


Elevator Cab UV Sterilization Fan
The sterilization and purification fan delivers the air from the hoistway into the cab. This air is sterilized by the UV light in the air inlet and then travels through the negative ion generator to provide secondary negative ion sterilization ... More...
New


Escalator Handrail UV Sterilization Lamp
The UV sterilization lamp is designed for escalators and moving walkways.The principle of the UV sterilization method is to damage the molecular structure of microbial cell's DNA and RNA ... More...
New


Elevator Button Antimicrobial Copper Film
Antimicrobial Copper Film will never fade. It is removable. Film can be applied to any surface in the elevator car, including stainless steel, plastic, and glass. It will stay applied to a surface that is clean and oil free. ... More...
New


State Of Ohio Fire Key Box
Surface or recess flush mount red fire key boxes meet State of Ohio requirements. Covers are available in brushed stainless and bronze finishes ... More...
New


New


Adams Keyswitches and Pushbuttons in Stock
Survivor keyswitches with 2-, 3-, 4-position configurations. Push/Stop Pull/Run Original and New style emergency stop switches. Survivor pushbuttons with blank face, Survivor Designer and vandal resistant Survivor/Plus
styles … More...
New


New


State Of Nebraska Fire Key Box
Surface or recess flush mount red fire key boxes meet State of Nebraska requirements. Covers are available in brushed stainless and bronze finishes ... More...
New


New


New


24VDC Din Rail Power Supply
One-phase SITOP smart are the universal and powerful standard power supplies for machinery and plant engineering. Despite their compact design... More...
New


New


Temporary Hydraulic Pump
Lightweight and compact 360PSI hydraulic pump with control valve and 1HP direct-drive motor for elevator emergency, adjustment, or maintenance... More...
New


Line Verification Panel With Key Switch
Continuously monitors for loss of Talk Battery voltage and will immediately provide an audible and visual indication when any station or telephone line has been accidentally cut or disconnected from any telecom device... More...
New


New


New


Hydraulic Oil Chiller
Efficient regardless of the ambient air temperature, compact, extremely quiet, low power consumption, ecological refrigerant, screw pump with high suction capability, best for heavy-duty elevator use with high temperature in the machine room… More...
New


High Security Fire Key Box
Heavy-duty vandal resistant design, 11Ga. stainless steel #4 finish cover, 10Ga. rust proofed steel base, keyed to local Code requirements. More...
New


New


Wiring Packages
Traveling cable with support grips and junction boxes, multicable, interlock and motor (power) wire and connectors. Wireway and accessories, greenfield and E.M.T. with connectors. More...
New


State Of Tennessee Fire Key Box
Red surface mounted and recess flush mount fire key boxes meet local code requirements. Covers are available in brushed stainless and bronze finishes. More...
New


Top Of Car Handrail
Quick & easy installation; made from 1-5/8" & 1-7/8" galvanized square telescoping channels; designed to comply with ASME A17.1a-2004. More...
New


Woodfold Residential Elevator Accordion Gates
Every accordion gate is custom made to your exact size, choice of finishes, plus many design options to fit the most unique requirements and engineered for strength with an exclusive hardware hinge system. Meets ASME A17.1, Section 204.4f. More...
New


Self-Resetting/Remote-Set Governor
Self-Resetting/Remote-Set Governor is designed for roped hydraulic elevators to test the safeties from the machine room. A momentary switch on the controller trips the governor. The governor and the safeties are then unlocked by raising the elevator... More...
New


New


Printed Circuit Boards
To better serve our customers, Quality Elevator Products now includes the support of printed circuit boards. You can now purchase, repair or exchange your boards with us and we have many OEM boards already in stock, contact us today.
More...
New


Submersible motors from S.B. Motori Electrici
S.B. Motors are directly interchangeable with the U.S. Electric, A.O. Smith and Imperial Electric Motors. Our inventory of motors range from 15 HP to 60 HP, 10.5 HP, 70 HP, 80 HP and 100 HP motors are also available.
More...
New


DOOR GAP GAUGE
Check all your door gap clearances with one tool. Made of Aluminum, anodized and laser etched, will last a lifetime. Easy to use, small, fits in your shirt pocket...
More...
New


New


"SOFT JAWS"
Never damage a governor rope again!! Use when performing governor test or shortening hoist ropes. Can also be used for seizing governor rope ends to prevent loss of rope lay...
More...
New


PLUG-IN TANK HEATER
Quick, Plug-in installation. 100°F thermostat controlled. Hard wiring not required. Custom made for your specific applications...
More...
New


BOOKS AND MANUALS
Maintenance Safety, Maintenance Control and Trouble Shooting; charts and guides, manual to assist engineers, consultants; code changes for electric elevators, hydraulic elevators; escalators, moving walks; art of modernization...
More...
New


WIRE ROPE "NO-GO" GAUGE
The easy, no-hassle, foolproof way to check elevator wire rope for maximum reduced diameter. Designed for 3/8", 1/2", 9/16" and 5/8" diameter wire rope. No guess work, no mistakes, the gauge...
More...
New


ELEVATOR WIRE ROPES
Now in stock. Available for immediate delivery!
Iron, traction steel, and extra high strength elevator ropes.
More...
New


ROLLERS, GUIDE WHEEL
Polyurethane and Rubber Rollers which not only have excellent bearing life, but also have good adhesion to the hub to assure a quiet ride.
More...
New


MUFFLERS
Quality mufflers operate with maximum efficiency to minimize noise under all conditions. Easily installed, quality constructed with maintenance free operation.
More...